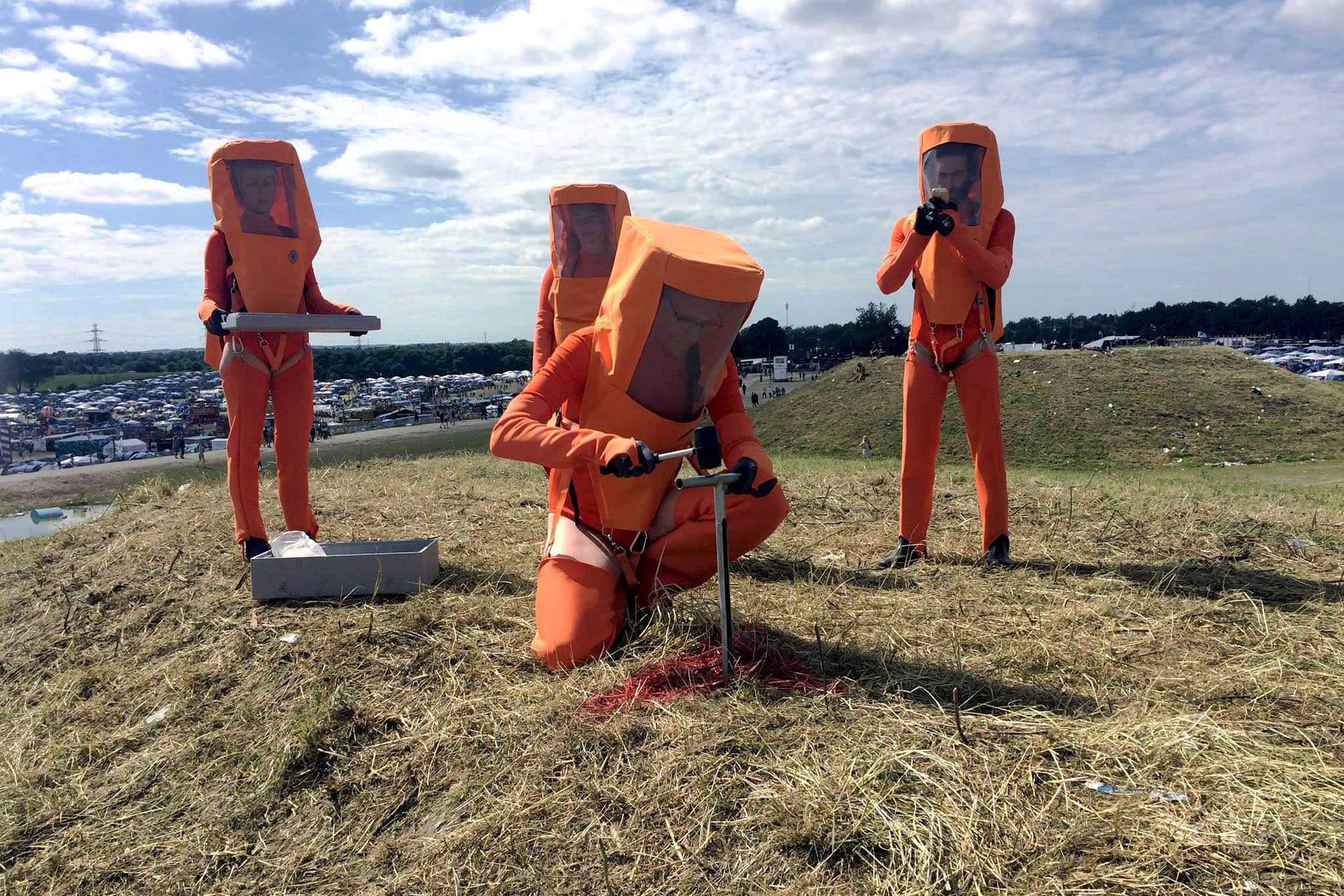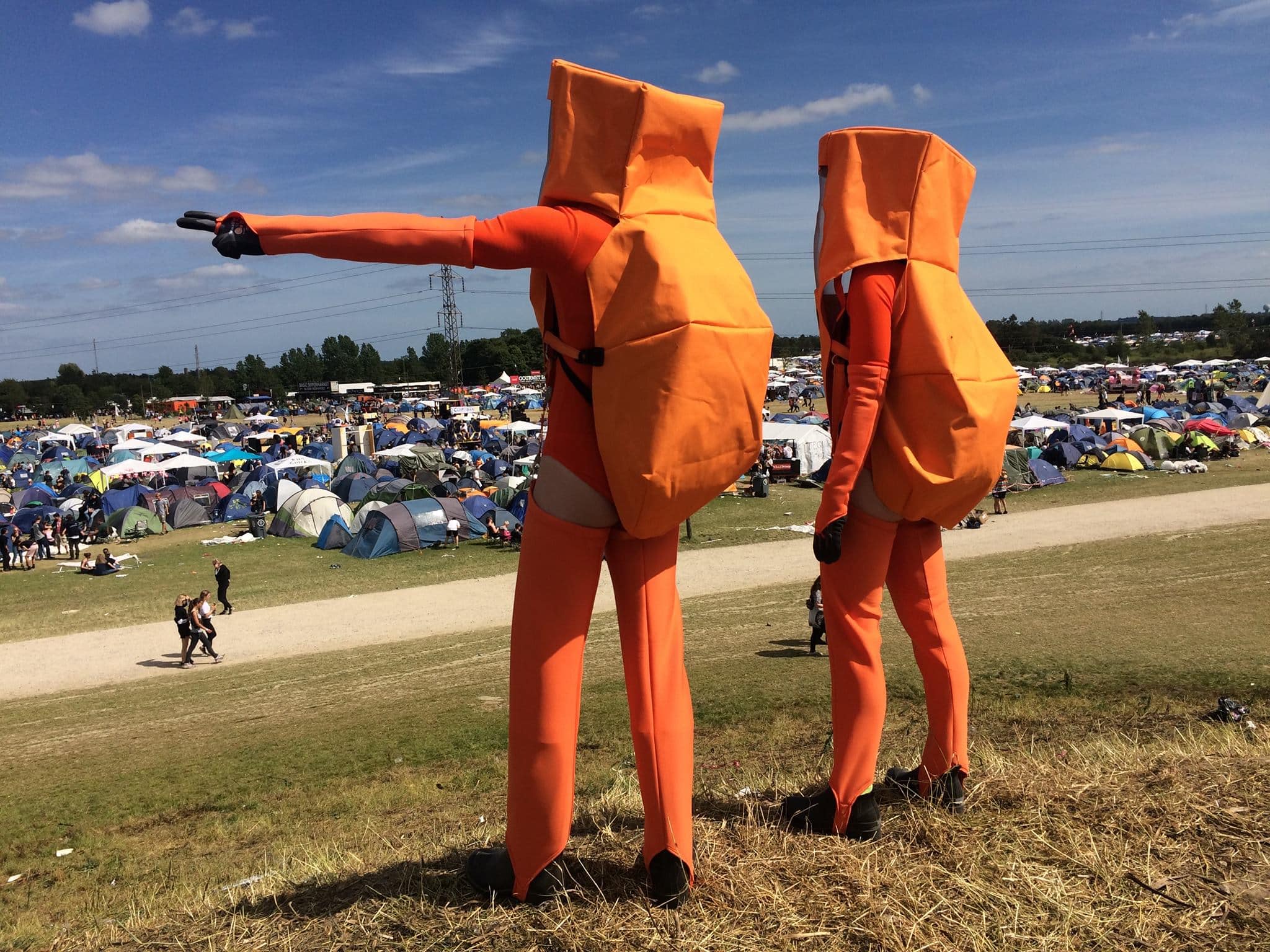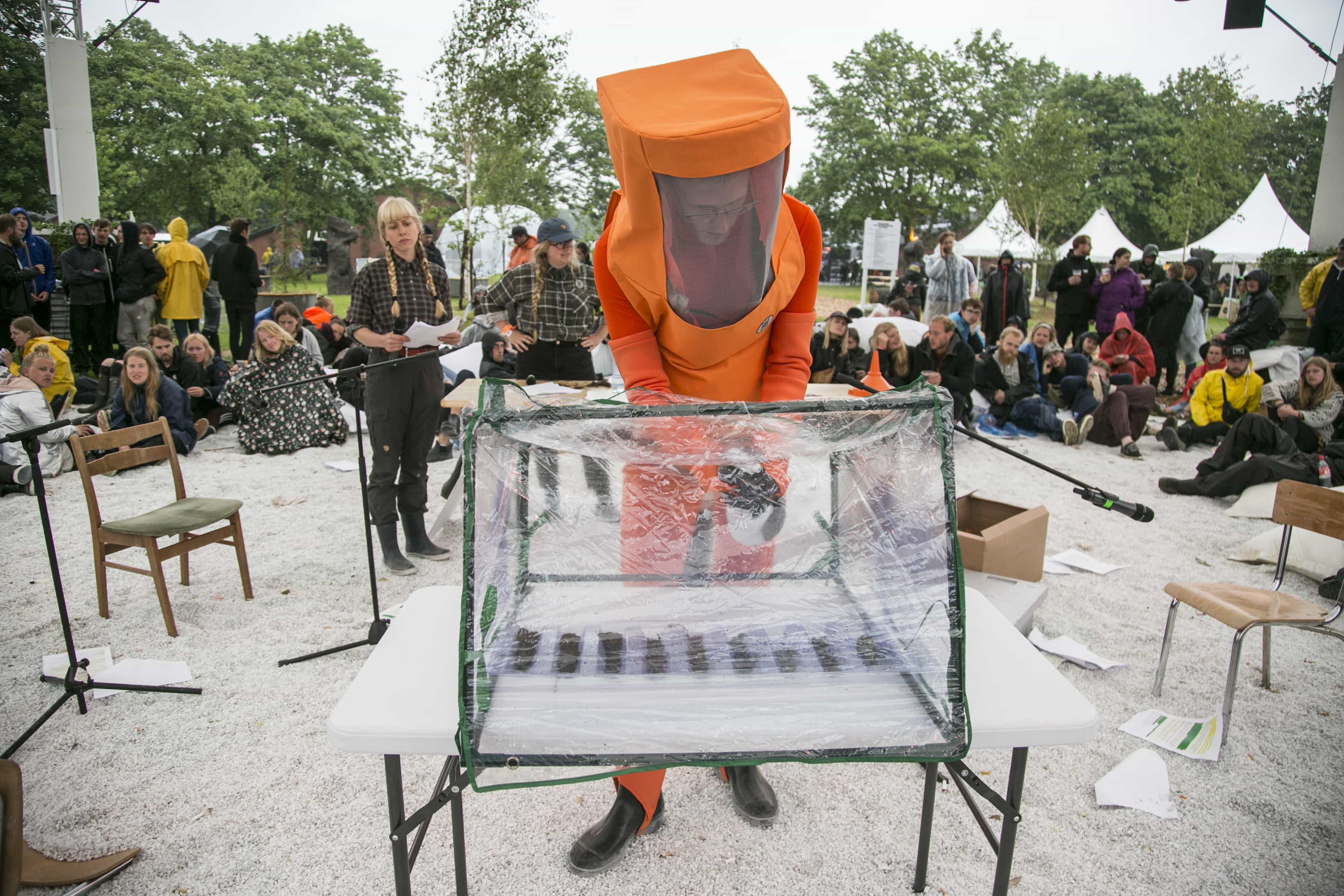 As a team of "scientists", dressed in orange suits inspired by 60s sci- kitch culture, 'preforming' fieldwork by digging up special soil samples
around the camps sites of East and West at Roskilde Festival 2017, at the first two days of the festival.
In a performance lecture on the 5. Day of the festival at the Art Zone, again 'performing' as scientists in a lecture put together by random information and there by asking questions on how scientific knowledge are spread and randomly presented as facts – and often accepted unconditionally.
After the performance lecture continuing the field work and reinsert the soil samples into the places they came from in East and West at Roskilde Festival 2017.
In collaboration with Misael Soto (US), Mie Frederikke Fischer Christensen (DK) and Bennett Van Hoff (US)