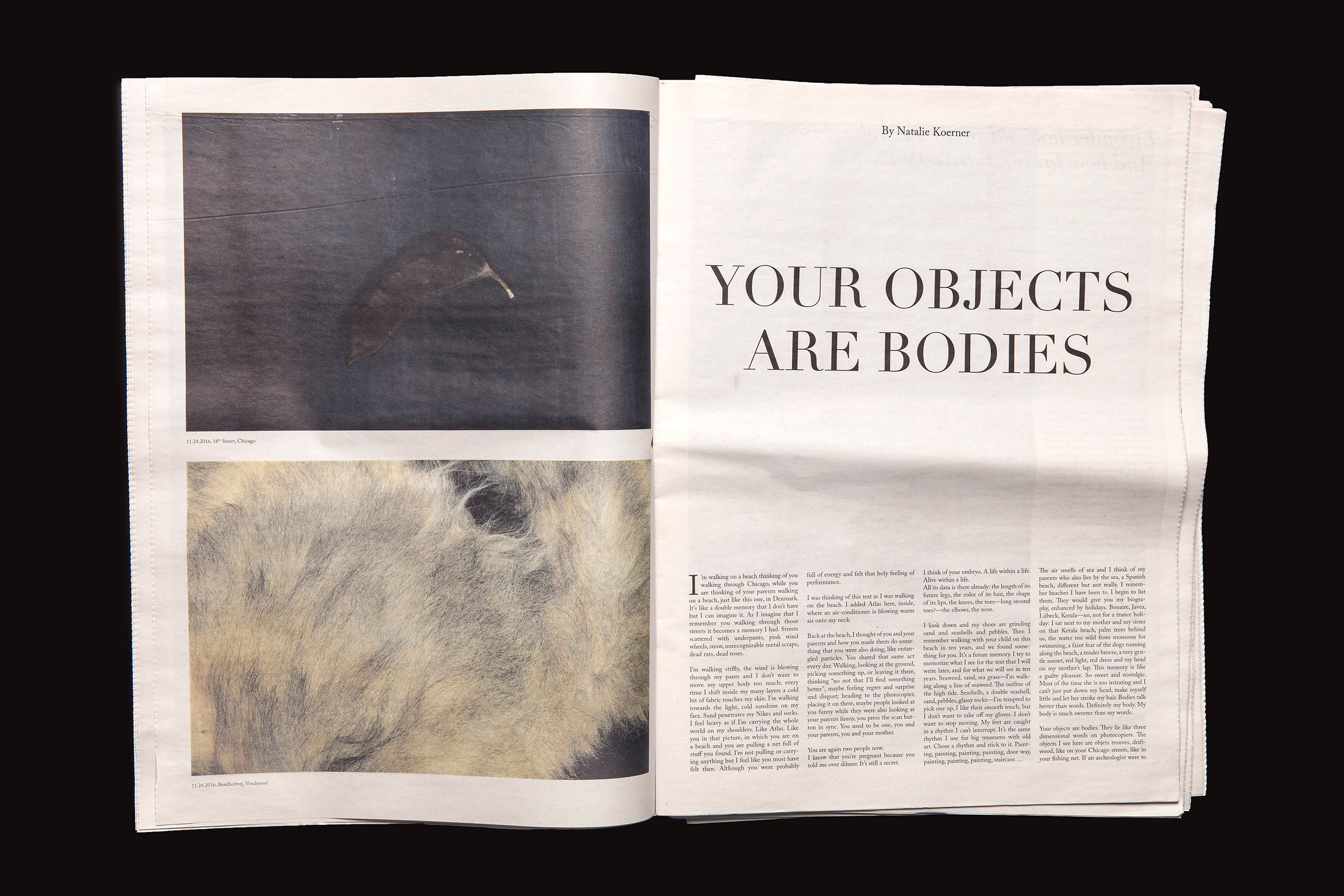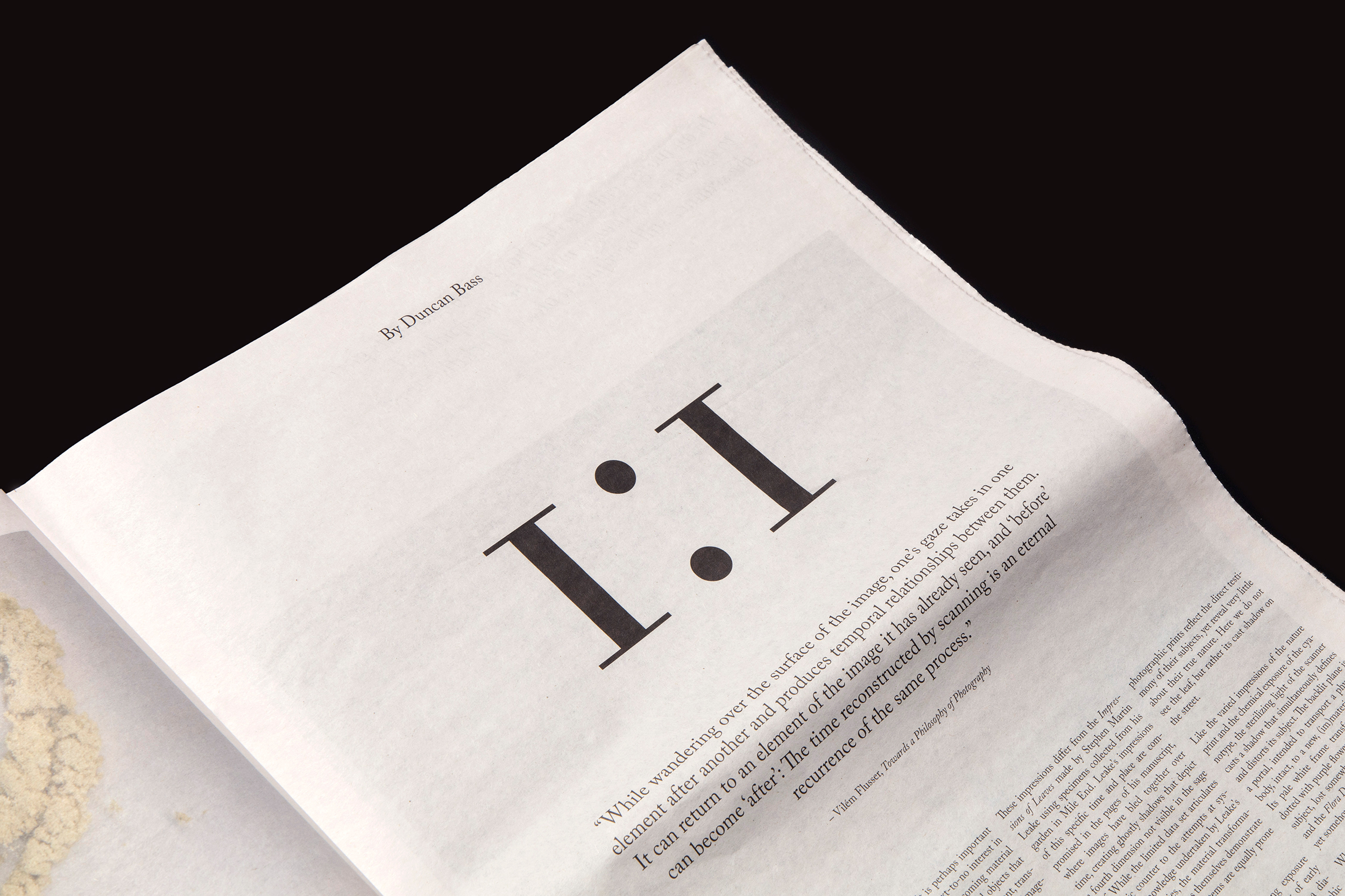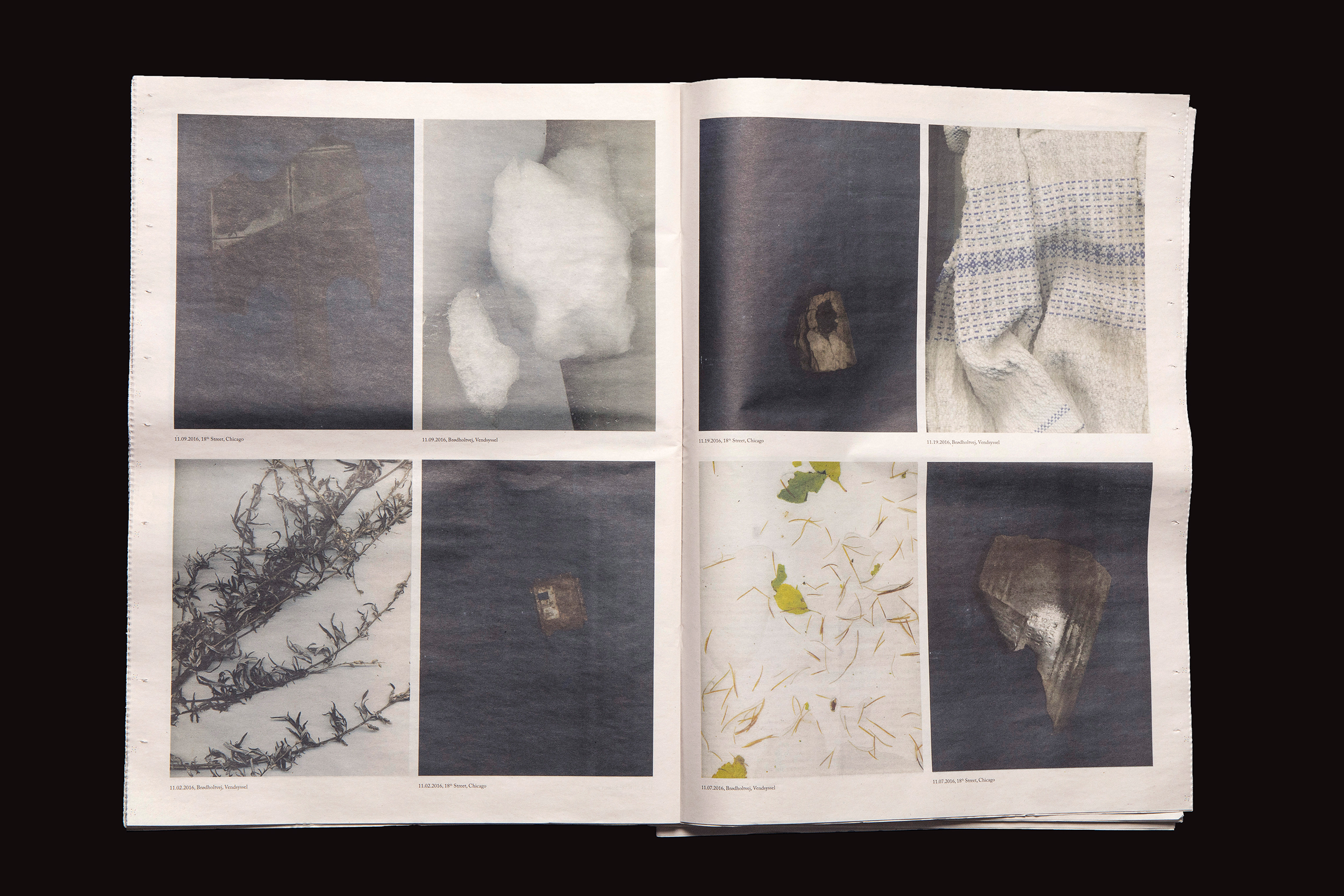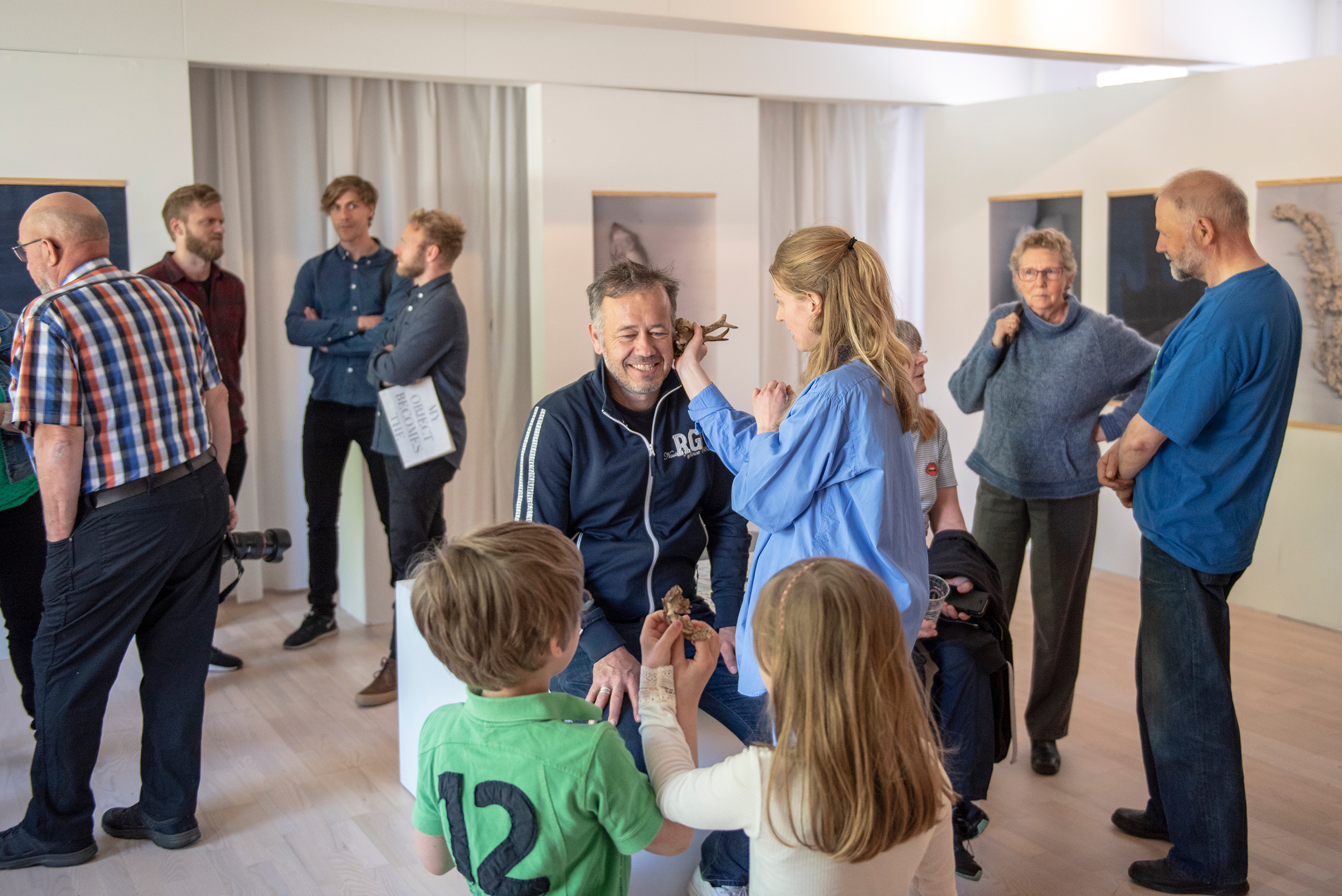 The printed matter My Object Becomes The Shadow Of Their Object is a visual journal of objects collected during November 2016 by Nanna Rosenfeldt-Olsen in Chicago, US and by her parents, Birthe Rosenfeldt and Lars Olsen in the countryside of Nordjylland, DK. Every day during this month these objects would be collected on daily walks carried out  by each person. Birthe and Lars would scan their objects and email them to Nanna. One object a day. Nanna would scan the objects collected in Chicago on the book scanner at the John M. Flaxman Library at the School of the Art Institute of Chicago. This newspaper is presented as an exhibition of these objects. In this form you can experience a personal relationship with the collected objects. You might also rearrange the pages if you wish to create new relationships between certain objects.
To accompanied the images three texts where created by free association inspired by this visual conversation. The texts are written by Natalie Koerner (BRD), Duncan Bass (US) and Frederik Rørmann Jørgensen (DK).
During the opening reception Nanna Rosenfeldt-Olsen interacted with the audience in a 45 minuts performance. The objects used in this performance where brought to the gallery by the audience from their own nearby roads. 
Graphic design: Spine Studio
Photo credits: Finn Wergel Dahlgren & Tao Lytzen